Dragon Joinery won the tender for the manufacture of the Mahogany Pews for the Cathedral of The Immaculate Conception. The design was as specified by the Interior Architect for the Project Robert LasHeras. The pews produced were of excellent craftsmanship, and manufactured in a timely manner. I have no hesitation recommending this company.
Rudylynn De Four Roberts
Registered Architect,
Fellow, Trinidad and Tobago Institute of Architects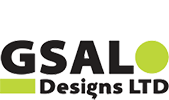 GSAL Designs LTD commissioned Dragon Joinery to execute bespoke joinery on a high end residential project in 2017. Not only were the clients very pleased with the finish and craftsmanship of the teak installments, but GSAL Designs LTD also worked well with Mark Evans and his team to design and produce the works. The works included four (4) bespoke entertainment pieces and a modern built-in library desk, shelves, storage and display. We recommend Dragon Joinery and wish them well.
Stein Carrington
Associate Director
Registered Architect. 141
B.Sc B.A. Arch. Studies (Hons) M. Arch | M.T.T.I.A
GSAL DESIGNS LTD